Blender 3D: Easy Headphones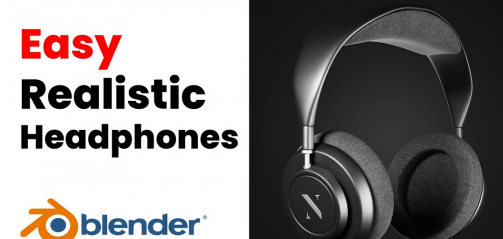 Blender 3D: Easy Headphones
Home Page
https://www.skillshare.com/classes/Blender-3D-Easy-Headphones/1557188349
Genre / Category: 3D Tutorials
File Size :892MB
Product Details In this video, we will be learning how to make this amazing 3D render of a pair of Headphones. Now this class should be pretty easy to follow along and we will not only create this render but we'll also be focusing on understanding and learning the tools which we use so that you can use them in your future projects as well.
So ideally this class is made for blender beginners who have little experience, however, you will be expected to know the basics like navigating the viewport, moving, rotating and scaling stuff, using the edit mode etc. About a month or two of experience in Blender is ideal.
In this class, we're gonna be covering the basics of Modelling, Texturing, Lighting and Rendering in Blender so you can take your 3d art skills to the next level.
The good thing about this class specifically is that this class will show you the raw process of a 3D artist in creating art. We will be solving all problems and making all creative decisions together!
So what are you waiting for? Just start this class today and take your blender skills to a whole new level!
The minimum comment length is 50 characters. comments are moderated