Create Easy And Fun Animations With Blender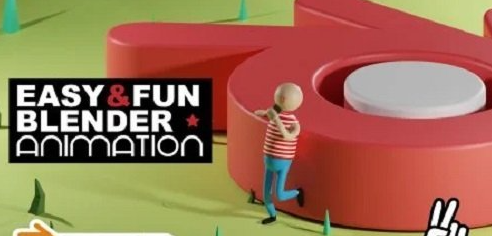 Create Easy And Fun Animations With Blender
Home Page
https://www.skillshare.com/classes/Create-Easy-And-Fun-Animations-With-Blender/706557769
Genre / Category:3D Tutorials
File Size :1.2GB
Product Details Hello everybody and welcome to another Blender course. In this course, we are going to create easy and fun looking animation. This course is for beginners and if you are an advanced 3D artist you can use it for exercise.
First of all, I will show you how you can export SVG files (scalable vector graphics) from Adobe Illustrator and how you can import it in Blender. You will be able to see how easy you can transform vectors such as logo into 3D objects. If you don't have Adobe Illustrator you can get SVG file for this course from: 
https://gum.co/AcdJS
Later on, we will start modeling our character and we will use curves to create and pose legs and arms. After, we will do some details such as shoes, hands, and phone. Next, we will add a particle system to our scene, and with it, we will populate our background with low poly grass. Later we will put materials and start animating. I will show you how you can easily animate with a blender with just a couple of keyframes and have really cool results. In the end, we will do final render settings and render it out.
The minimum comment length is 50 characters. comments are moderated