MoGraph Mentor – 3D Styleframing and Art Direction (a.k.a. Yeti Pictures – Styleframes for Motion Designers)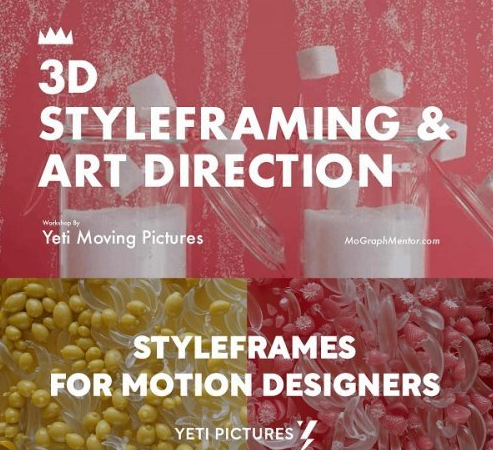 MoGraph Mentor – 3D Styleframing and Art Direction (a.k.a. Yeti Pictures – Styleframes for Motion Designers)
Home Page
http://www.mographmentor.com/workshops/3d-styleframing-art-direction-yeti/
Genre / Category: 3D Tutorials
File Size :3.1GB
Product Details This workshop will show you their process, both technical and artistic. You will learn the key principles they use to create beautiful 3d work. You'll create your own 3d style frames to put into practice the training they have worked for months to prepare.
LEARN FROM THE BEST
Yeti Pictures creates award-winning work. In this course they have created a detailed roadmap of the principles most important to creating great work. The goal of this course is to help you understand how to make beautiful 3d styleframes.
ARTISTIC & TECHNICAL
This workshop has hours of artistic training, matched with hours of technical training. This is one of the largest workshops we've ever put together and the goal is to help you learn both the technical and artistic principles you need to know.
Instrcutors:
Tony Zagoraios
Thanos Kagkalos
The minimum comment length is 50 characters. comments are moderated