Digital Illustration: Adobe Fresco & Adobe Illustrator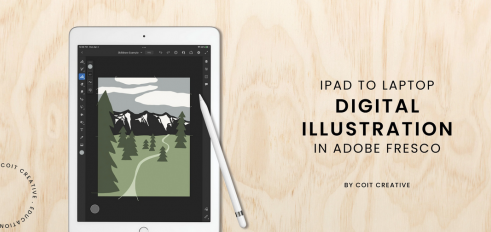 Digital Illustration: Adobe Fresco & Adobe Illustrator
Home Page
https://www.skillshare.com/classes/Digital-Illustration-Adobe-Fresco-Adobe-Illustrator/1858498223
Genre / Category:
Drawing & Painting
File Size :759MB
Product Details Learn how to create 
vector illustrations
 using 
Adobe Fresco on the iPad
 and editing them professionally in 
Adobe Illustrator on your laptop
 or desktop computer. I walk through my entire process in a nutshell, from the early concept sketch to the final illustration ready to print or place in your illustration portfolio.
As a professional illustrator, once architect, I have been using the Adobe products and refining my process for over 15 years. Since the days of hand drawing, scanning, editing, and "vectorizing" to the modern technology available today, I am excited to share my process using a stylus pen to draw on the iPad.
Please be sure you have 
Adobe Fresco
 on the iPad and 
Adobe Illustrator
 for the desktop/laptop to follow along. I have included some free resources to download to refer back to my steps, in a nutshell, along with a few other tips and tricks that I find super helpful! Download a pdf guide all about digital illustration using the link below.
The minimum comment length is 50 characters. comments are moderated