Color Theory and Colour Mixing : Basics and Beyond (For All Levels) Watercolor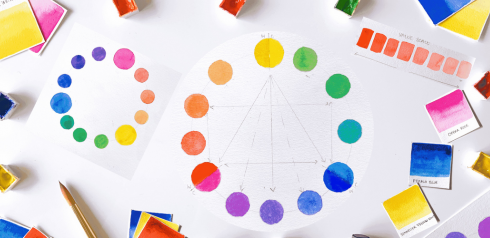 Color Theory and Colour Mixing : Basics and Beyond (For All Levels) Watercolor
Home Page
https://www.skillshare.com/classes/Color-Theory-and-Colour-Mixing-Basics-and-Beyond-For-All-Levels-Watercolor/1337209960?via=search-layout-grid
Genre / Category:
Drawing & Painting
File Size :2.1GB
Product Details I am so happy to have you here, here's what we are learning in this class :
In the first section of this class, we'll be learning about colors, starting from the basics we will understand about two different sets of primary colors (cool and warm) and then we will closely study how they mix to create all other secondary and tertiary colors.
We will be then comparing and contrasting the two color wheels to better understand what causes a dirty/brownish/dull looking colors and what constitutes a vibrant/clean looking color. It's important that you take advantage of the real-time class and complete all the exercises along for a more in-depth understanding.
We will then take this knowledge forward to create a split complementary color wheel that will have the cleanest hues.
Towards the second section of our class, we will be looking at neutrals and understanding how to mix our own earth shades with just using our primary colors. Once we have learned all this we will be moving towards mixing soft pastels and moody vintage/muted colors using three different methods for each.
We will be concluding our class by briefly touching upon color schemes and a handy color tool which helps in picking color palettes to ensure they are cohesive.
Now for the sake of simplicity I have limited the color palette to primaries however I encourage you to apply all these techniques that you've learned to each and every color in you paint box so that not only you will get to see the limitless possibilities of all the colors you can create but also you'll become even more comfortable with colors.
This class is designed to be enjoyed by both beginner and intermediate artists and is in real-time so that we can join along in every step together and complete all the exercises. So what are you waiting for? Grab some watercolor and a beverage of your choice and let the color exploration party begin 🙂
The minimum comment length is 50 characters. comments are moderated