Beginners Watercolor Landscape Exercise: An Easy Step by Step Painting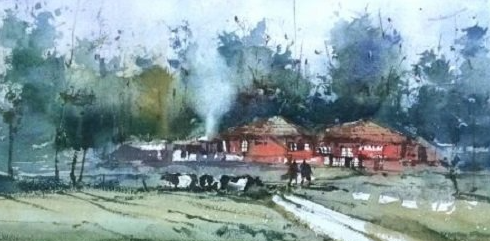 Beginners Watercolor Landscape Exercise: An Easy Step by Step Painting
Home Page
https://www.skillshare.com/classes/Beginners-Watercolor-Landscape-Exercise-An-Easy-Step-by-Step-Painting/246962045
Genre / Category:
Drawing & Painting
File Size :1.4GB
Product Details This watercolor class will guide you to paint watercolor landscape in simple step by step learning process. Student can learn how to draw landscape subject and overall watercolor painting composition in three different layers. These three layer process is highly important for all watercolor beginners to understand and paint great watercolor art. You will experience a joyful learning of making watercolor landscape painting
What you will learn:
At the end of this watercolor landscape class, you should be able to
Make quick watercolor landscape drawing (Sketch)

Drawing composition

Watercolour landscape color mixing

Working with watercolor layers

Understand light and shades

Random human figures

Depth & light

Prerequisite Knowledge:
You should have basic understanding of watercolor principle and color theory. Moderate drawing skill is helpful. Apart from that, what is more important is your high spirits and hunger of learning.
Required Art supplies:
Watercolor paper (quarter sheet)

Watercolor tubes

Watercolor brushes

Paper tape (to mount paper)

Hard board for painting surface

Pencil

Dry cloth

A bowl of water

Watercolor palette

The minimum comment length is 50 characters. comments are moderated