Character Design From Prompts: Turn Words Into Characters!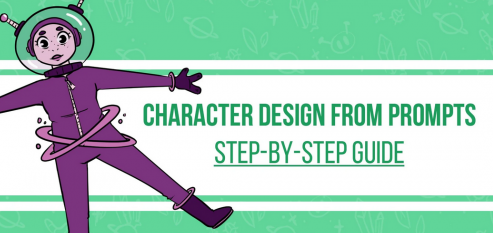 Character Design From Prompts: Turn Words Into Characters!
Home Page
https://www.skillshare.com/classes/Character-Design-From-Prompts-Turn-Words-Into-Characters/62549257?via=search-layout-grid
Genre / Category:
Drawing & Painting
File Size :197MB
Product Details Are you unsure of what to draw? Do you want to turn simple words into a fully fleshed-out character?
Then this is the Course for you!
Hi, I'm 
Patricia Caldeira
 an Illustrator and Art Teacher. And I'm here to teach everyone the best and simplest ways to draw in very easy-to-follow courses.
In this course, we're going to be turning simple drawing prompts into lovable characters!
First, we're going to start by finding the best drawing prompts on something that interests you. I'll show you many different ways to do this, and even include a few personal drawing prompt lists that you can use!
Then we'll get to 
brainstorming.
We're going to be sketching our character right away and coming up with a few different options to use.
Once that's done, we're going to be 
cleaning everything up!
We'll add details and draw beautiful lineart on our sketched-out character.
And finally, we're going to 
color our character!
You'll find the best free resources to choose your colors, and I'll even show you a very simple and straightforward way to color your character!
All of this with short and engaging videos.
The minimum comment length is 50 characters. comments are moderated