Creative Story Illustration: Transform Objects Into Characters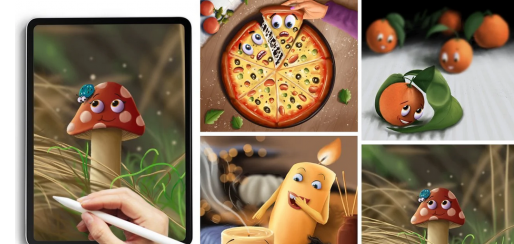 Creative Story Illustration: Transform Objects Into Characters
Home Page
https://www.skillshare.com/classes/Creative-Story-Illustration-Transform-Objects-Into-Characters/1746639731?via=search-layout-grid
Genre / Category:
Drawing & Painting
File Size :909MB
Product Details Want to learn how to illustrate unique and creative story illustrations? Learn how to transform objects into characters and bring them to life with creativity!
In this class, we will practice the drawing by taking inspiration from things in the reference image and will learn how to take the inspiration from two or three images. And finally conveying it with a creative story.
The basic structure of this class is:
I will show the process which I carried out from the finished drawing.

I will help you to find a creative story from the reference image along with the basic sketch.

Finally, detailed process of the illustration from the scratch.

Add on to that, you will learn
The basic lighting concept.

Expressions that can be used in the story.

The basic color theory for shading and lighting.

Using our imagination and creative eye also with surprising colors, textures and tricks we will create a visual story.
The minimum comment length is 50 characters. comments are moderated