Four Point Perspective: Drawing theories and practice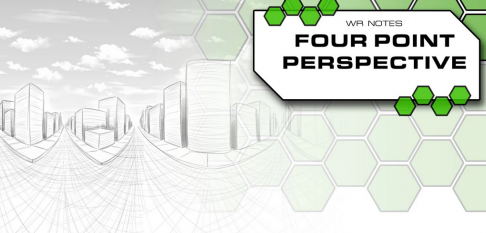 Four Point Perspective: Drawing theories and practice
Home Page
https://www.skillshare.com/classes/Four-Point-Perspective-Drawing-theories-and-practice/1643557918?via=search-layout-grid
Genre / Category:
Drawing & Painting
File Size :135MB
Product Details In this class will be demonstrating the basics of doing four point perspective drawings.  First I will discuss the theories behind four point, such as "what is four point perspective" "how and when do you use four point perspective" essentially the W5H of the subject matter.  Secondly I will demonstrate some basic applications of four point perspective such as drawing a box in four point and an interior or exterior scene.  Lastly I will be demonstrating a scene drawn out in four point perspective.
If you are interested in drawing various types of perspective scenes, then knowing how to draw four point perspective is a skill set you should at least have a basic understanding of.  This is something that can be applied artistically for backgrounds or animation layouts.  Just about any type of warping scene could utilize four point perspective.
Learning four point . as well as anything else can be complex . but everything is till you know how.  I will attempt to simplify four point with the basics of four point, and with these basics you should be able to figure out how to do anything in four point.
The minimum comment length is 50 characters. comments are moderated