Ask Video EastWest 102 Tools for Pop Rock and Electronic TUTORiAL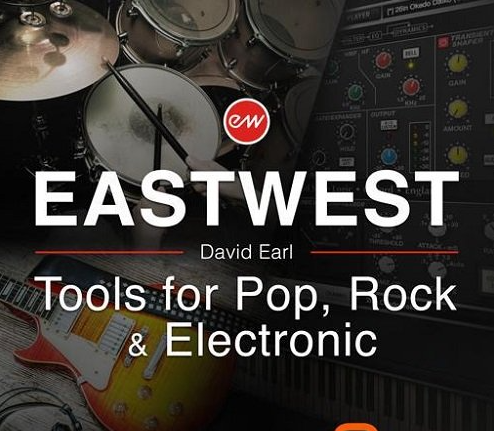 Ask Video EastWest 102 Tools for Pop Rock and Electronic TUTORiAL
Home Page
https://ask.video/course/eastwest-102-tools-for-pop-rock-electronic
Genre / Category:
Sound & Production
File Size :3.6GB
Product Details Explore the instruments. Learn the libraries. Acquire some power tips and tricks in this 49-tutorial course, with producer David Earl, while watching these pro EastWest rock, pop, electronic and ethnic music PLAY instruments in action!
We all know EastWest for their premiere orchestral libraries. But did you know that they also have a multitude of instruments that are superb for all kinds of other music? They do! This "in-action" course, by David Earl, explores, explains and demonstrates the E/W collection of instruments and sample libraries that he deploys for rock, pop and electronic music in his own productions:
– Pro Drummer
– Ra
– Ghostwriter
– Ministry of Rock 1
– Ministry of Rock 2
David takes you through each of the instruments' interfaces and controls. You learn, firsthand, how the the PLAY Engine adapts and evolves to best equip you for the the specific genre of each instrument. Then you explore the individual libraries as David picks and chooses the sounds that he features in the "in-action" productions designed and adapted for this course.
It's cool that East West is now extremely affordable with a Composer Cloud subscription at soundsonline.com! So now's the best time to learn the EastWest collection of instruments and their sample libraries. Watch this course to unleash the production power and sonic inspiration that these incredible instruments have locked deep inside them!
49 Videos
4h 14m
The minimum comment length is 50 characters. comments are moderated