Groove3 Native Instruments CUBA Explained TUTORiAL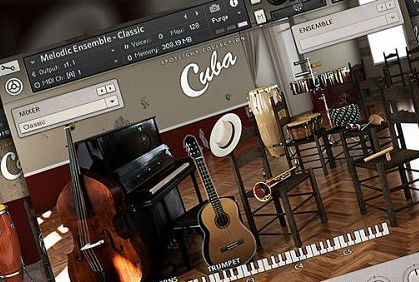 Groove3 Native Instruments CUBA Explained TUTORiAL
Home Page
https://www.groove3.com/tutorials/Native-Instruments-CUBA-Explained
Genre / Category:
Sound & Production
File Size :170MB
Product Details Studio guru Larry Holcombe presents comprehensive Native Instrument CUBA video tutorials! If you'd like to add some percussive flair to your productions, CUBA is just the thing, and these videos will teach you everything you need to know about it. Larry explores each element of this terrific plugin in detail, so you'll feel right at home adding it to your tracks. These videos are for new Native Instruments CUBA users.
Larry welcomes you and then starts by getting you familiar with the plugin's purpose and explaining some ways it can be used and applied in various situations. Then you'll explore the interface so that you're up to speed on all the functions and what they do before moving forward. First up after that is the Instrument/Ensemble page, where you'll have the ability to make several important adjustments, including setting individual instrument parameters as well as pattern-related settings such as groove, feel, intensity, and more.
Next, explore the Mixer page, where you can pan, balance, and add effects to the sounds to find the perfect mix. Larry then covers patterns – how they can be triggered/selected as well as the syncing options for the plugin. Discover the Pattern Editor next, where you can customize each pattern to your needs via an intuitive graphic interface. You can even transpose and edit the notes of the patterns for the melodic instruments as well!
To finish up the course, Larry will prevent two different workflow scenarios to demonstrate the plugin in action. First watch how he builds up a jam session within CUBA by combining patterns with a lead part played on muted trumpet. Then he demonstrates how to flesh out an existing house groove track by adding an Afro-Cuban groove from CUBA!
To see the contents of each in-depth tutorial, and to understand how they'll make it easy to implement CUBA into your workflow, see the individual Native Instruments CUBA video tutorial descriptions on this page. Learn how to add some Latin pizazz to your tracks. Watch "Native Instruments CUBA Explained®" now!
The minimum comment length is 50 characters. comments are moderated