The Ultimate Digital Painting Course – Beginner to Advanced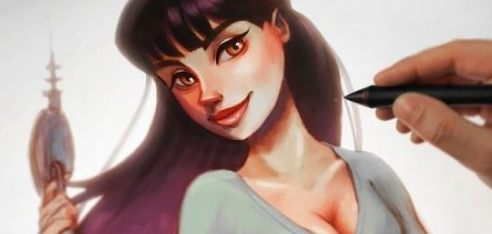 The Ultimate Digital Painting Course – Beginner to Advanced
Home Page
https://www.udemy.com/course/the-ultimate-digital-painting-course-beginner-to-advanced/
Genre / Category:
Photoshop Tutorials
File Size :17.8GB
Product Details
Join over half a million learning students and start gaining the art skills you've always wanted.
The Ultimate Digital Painting Course will show you how to create advanced art that will stand up as professional work. This course will enhance or give you skills in the world of Digital Painting – or your money back
The course is your track to obtaining digital drawing & painting skills like you always knew you should have! Whether for your own projects or to paint for clients.
This course will take you from having little knowledge in digital painting and drawing to creating advanced art and having a deep understanding of drawing fundamentals.
So what else is in it for you?
You'll create over 60 different projects in this course that will take you from beginner to expert!
You'll gain instant access to all 18 sections of the course.
The course is setup to quickly take you through step by step, the process of digital drawing and painting in many different styles. It will equip you with the knowledge to create stunning designs and illustration!
Don't believe me? I offer you a full money back guarantee within the first 30 days of purchasing the course.
Here's what you get with the course:
You'll get access to the 18 sections of the course that will teach you the fundamentals of drawing  and digital painting from the ground up. The course is supported with over 20 hours of clear content that we walk you through each step of the way.
The minimum comment length is 50 characters. comments are moderated