Creative Photography Series: Backgrounds with Gobos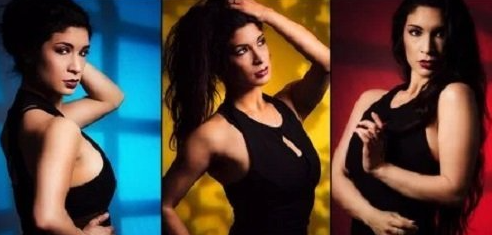 Creative Photography Series: Backgrounds with Gobos
Home Page
https://www.skillshare.com/classes/Creative-Photography-Series-Backgrounds-with-Gobos/732351318
Genre / Category:
Photography
File Size :1.6GB
Product Details My name is Sandy Dee, author of "Posing Like A Pro" and photographer in San Jose, California. In our photo studio we have led over 50 photography workshops so far, specializing in creating conceptual photoshoots. And knowing how to use Gobos in your lighting set-ups will open a whole new world of creativity and storytelling to your photoshoot.
Many photographers asked me what a Gobo is or how to use and place one – and today we will explain it all!
Gobos are an amazing yet simple tool to add more interest to your image. But what are Gobos? Well, the word "Gobo" stands for "go-between-object" and means that you place an item in front of a flash (or lens) to throw a funky effect onto your model or background.
So why should you learn about Gobos? Well there are many reasons:1. Do you want to save money? All the Gobos that we will show you today are very affordable with around $100 each – and with each of them you will be able to achieve an enormous amount of effects, especially if you throw a package of gel in to the mix: So you will only need to invest one time instead of buying different background designs again and again.2. Do you want to create a great variety of looks in a short time? Instead of changing backgrounds to create variety to your shoot – just place a Gobo in front of your flash (and maybe a gel) and continue with your shoot. Easy as that!3. Do you want to have a less cluttered studio? Gobos require hardly any space in comparison to storing big paper or vinyl rolls.Plus: You can create an endless variety of looks fitting to your model's story, outfit and fashion accessories and have YOUR Images standing out from the crowd by adding a truly unique and interesting effect to your images. 
The only requirement: You do need an understanding of your DSLR (manual settings) and you should have some practice with basic lighting and access to lighting equipment. Though we do explain important beginner subjects such as basic lighting diagrams and in the bonus section you will also find "the recipe of great portraiture" – the majority of the materials covers more intermediate techniques. However here we include as many options as possible: We will show you set-ups that are easily achievable and affordable with a variety of gobos, cheap flashguns and low-end strobes.
Our promise: Creativity doesn't have to cost a lot of money and: creative lighting doesn't have to be confusing. You will see exactly what we are doing inside the studio with our "fly on the wall" videos. Furthermore Matt will walk you through the lighting diagrams to enhance your technical knowledge and my expertise will bring your creativity to the next level, so you will be able to achieve these looks in no time:

How to set-up the Lastolite Strobo Gobo to create an interesting window and foliage effect


How to set-up the Lastolite Mask Strips for funky shadow patterns


How to set-up the Lightblaster by Spiffygear, an enormous amount of variety for your background


The advantage of using Cinefoil for creating patterns on your backgrounds


How to use household or decorative items to create interesting shadows


And SO MUCH MORE

The minimum comment length is 50 characters. comments are moderated