Karl Taylor Photography – Seascape fashion photography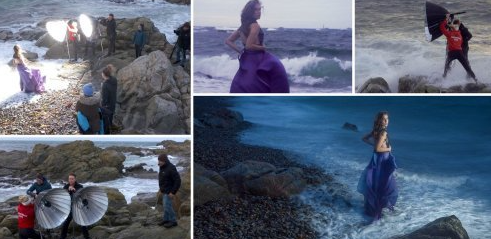 Karl Taylor Photography – Seascape fashion photography
Home Page
https://www.karltayloreducation.com/class/seascape-fashion-photography/
Genre / Category:
Photography
File Size :842MB
Product Details In this photography class Karl and the team battled fierce winds and outgoing tides as they photographed a series of fashion shots on location.
For this image, Karl and the team headed to a nearby beach to photograph a dramatic fashion image of their model stood in stormy seas. To create the final photo, Karl used a long exposure to capture motion in the waves, combined with a fast flash duration to freeze the model.
This class covers how to use slow shutter speeds together with fast flash duration, as well as how to adjust exposure for changing light conditions using filters. You'll also see how Karl worked closely with his team, ensuring clear communication throughout to ensure a successful shoot.
The minimum comment length is 50 characters. comments are moderated