LooksLikeFilm – Wedding Photography Guide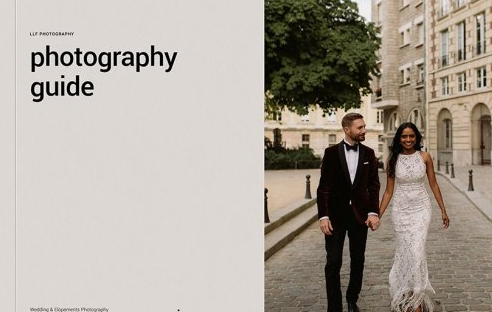 LooksLikeFilm – Wedding Photography Guide
Home Page
https://www.lookslikefilm.com/product/modern-wedding-photography-guide/
Genre / Category:
Photography
File Size :173MB
Product Details This beautifully formatted guide is designed for you to send out to clients who have just booked you for their big day. Master your client experience and make sure your couples feel cared for. This guide template is styled in a clean, chic modern aesthetic and created with fonts and colors that will compliment your photography perfectly.
As photographers, we wear so many hats in our businesses. We're not only in charge of creating beautiful images – but delivering equally great client experiences. And that can be really overwhelming within your business.
That's why we've designed these guides – to help you make sure your couples feel cared for and supported in their journey with you.
Imagine delivering them a beautiful customized pdf on everything from what their package with you includes to timeline advice, albums and prints, group photos, and everything else. This will also save you the time of sending a million emails back and forwards and instead of sending a beautiful brochure with all the information they need.
You will receive a Figma Template file, pre-filled with copy and information, and placeholders for you to add your images, for a stunning modern aesthetic guide to send to your clients.
We've also included a walk-through on easily editing and updating this template to make it yours, using Figma. If you can use any of the Adobe Suite programs, you'll find Figma even easier!
We have created this template in Figma, a free and easy-to-use open source design software. Included in the download is a simple tutorial on how to update and change your template to suit your business.
Our templates include copy written in for you, but we encourage you to replace this with your own personality and business practices specific to you of course!
The minimum comment length is 50 characters. comments are moderated